Welcome again to the Mentors Program! We're so excited you're here.
We are hoping great things to come from this mentor partnership.
Main Menu:
.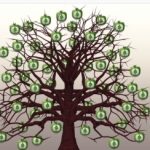 Main Affiliate PROGRAM
of your Sponsor or Senior Mentor
.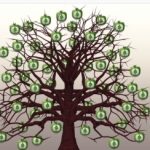 Main AUTORESPONDER
of your Sponsor or Senior Mentor

.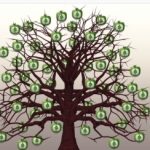 Main TRACKER of your .
Sponsor or Senior Mentor
.
.
.
*New Mentors can request a page like this
with their links in menu.


Program Details:

This programs will help you work with your team leader AND your upline Senior Mentor,
who has not only made it through the Sixteen Steps but who also has had success building his/her GDI Team Elite and was mentored by another successful leader through this same program! In Some cases your team leader and your Senior mentor will be the same person.

In this program your team leader mentor will help mentor you through the pracical skills you will need to be successful marketing online in our specific nitche. Our goal is to help take your business to the next level
and help you earn much higher mothly residual income.

If you don't know who your upline Senior Mentor is please take the time NOW
to ask your team leader. You can also search for their email, Skype or Facebook Messenger address
on the Special Team Leaders Page here. Take the time to reach out and meet your
Senior Mentor if you have not already. :)


Lessons 1-5

Important Note for New Members and Team Leaders:

To begin each Team Leader helping a new member through these lessons may need sometimes to reach out for support from their Senior Mentor as there is NOT a read and learn curriculum to go with these Lessons.

These lessons are "hands on" and your team leader or Senior Mentor should know
all these lessons by heart and use them every day. Each of these lessons correspond to
lessons taught in the Sixteen Steps.

1st Lesson:
FOCUS ON TRAFFIC




1) We will help you build a personal capture page with your picture to promote.
2) We will give you a special trackable link that we will be able to help you monitor

how many hits

you're getting and from

where

and who is

converting

. In other words, we will help you monitor who is subscribing to your pages and what members end up signing up to become new GDI Team Elite members.
3) We will help you get started advertising for free with the best verified traffic sites
that work for GDI Team Elite.
This corresponds with the Sixteen Steps: Step Four, Five, Six, and Ten.
.
.
IMPORTANT NOTE:
We will accomplish all this for you by using our personal tools that we pay good money for monthly.
This will help you see the value of internet marketing tools that would normally cost you
$5
-
$80 a month. You also will have access to some
expensive
tools that we share among our team leaders.

On Lesson Three you will need to have an autoresponder in place to help you build your personal list. We will of course help you decide which one would be the best for you. By Lesson Five you should have the basic tracking and capture page tools that you will need to carry on successfully and to help mentor your personal team. :)
.
2nd Lesson:
FOCUS ON SQUEEZE PAGES
2) We will now help you build capture pages inside the Prosperity Marketing System and any other systems you might have that helps build these pages. Some of these programs might be:
Your leader has the option to show you how to create great graphics for free
using "Canva" and where to find free pictures from Pixabay.
This corresponds with the Sixteen Steps: Step Nine,Twelve & Sixteen.